Diver
interactive installation accessed via a virtual reality headset
2019
Virtual reality work in which the visitor rearranges video captures from eight cameras fixed on the body of an Olympic diver. Dive in free fall inside an acrobatic feat and a striking aquatic impact.
Diver is an interactive installation that explores the potential of virtual reality. It presents multiple subjective points of view captured by the body of an Olympic diver, executing different types of dives. This interactive installation is presented using a virtual reality head-mounted display apparatus that integrates the aesthetic choices of the user. The visual, audio and biometric data, collected by positioning and tracking technologies, from the diver's body, constitute the separate components of his action, the basic material of the work. By moving about, the user modifies the simultaneously-transmitted viewpoints, transforms and recombines them in various layers, creating relationships between the recorded space, the media-created space and the real space. The visitors are plunged into the heart of an extreme action, an acrobatic freefall interrupted by a shattering entrance into the water. Invited to move within the space of the installation, they witness real athletic prowess transformed into a maze of surreal video sculptures.
The diver's generic athletic body is made accessible to the "normal body" of the exhibition visitor, who become co-author of the work via his physical involvement. Reflecting the tension between high-performance and its representation, the organic, the mechanical and the digital, and the centralization of control and its apportionment, an inextricable post-human machine is orchestrated and re-embodied. Exploring and questioning the solitary nature of the VR headset, Diver offers spectators an extraordinary aesthetic and kinaesthetic thrill.
Diver at XIII Havana Biennale, Ludwig Foundation, Havana, CU
Diver at XIII Havana Biennale, Ludwig Foundation, Havana, CU

Filming Diver in Barcelona, 2016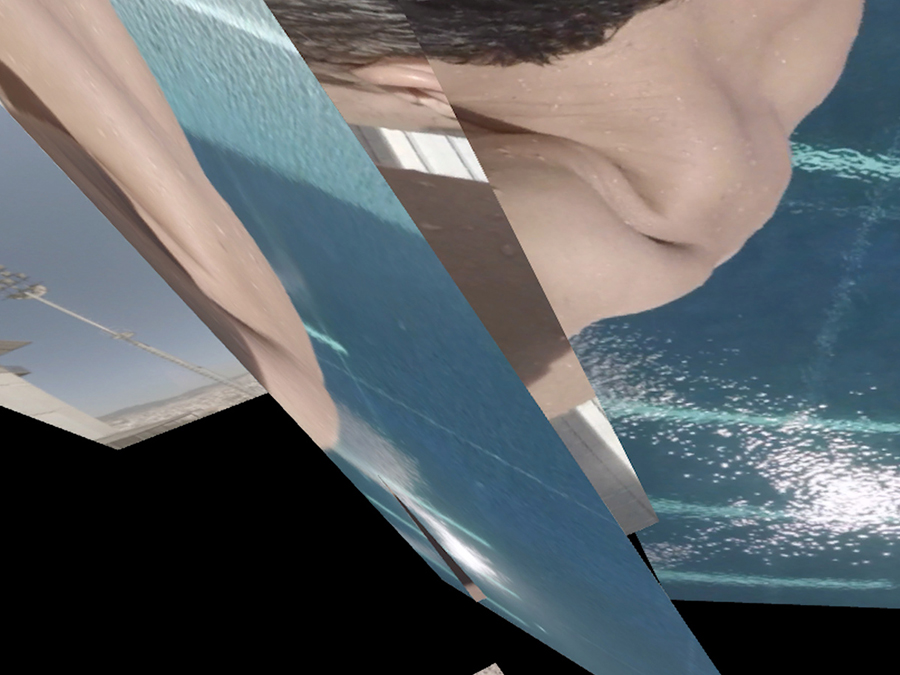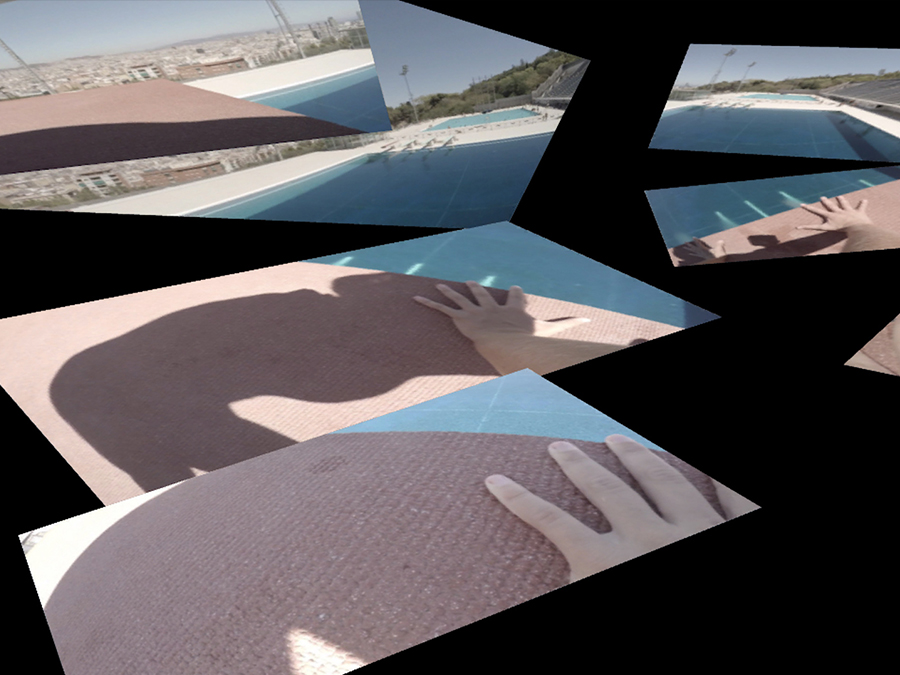 Credits
Concept and direction: Martin Kusch
Image Capture: Johannes Hucek, Martin Kusch, Thomas Hochwallner
VR Media environment: Martin Kusch, Patrik Lechner,
assistance Johannes Hucek
Programming: Patrik Lechner
Sound: Alexandre St-Onge
Divers: Adrià Garcia Closa, Judith Flores
Co-production:
Digital Synesthesia Group, Germany/Austria/Hong Kong
With the support of:
Conseil des arts et des lettres du Québec,
Canada Council for the Arts
Exhibitions / Shows
2021 Innocult, Etopia Center for Art & Technology, Zaragoza / ESP
2019 Animafest, Grič Tunnel, Zagreb / HR
2019 XIII Havana Biennale, Ludwig Foundation, Havana / CU
2019 iX Symposium, Society for Arts and Technology, Montreal / CA
2018 #fuckreality exhibition, Kunstraum Niederösterreich, Vienna / AT